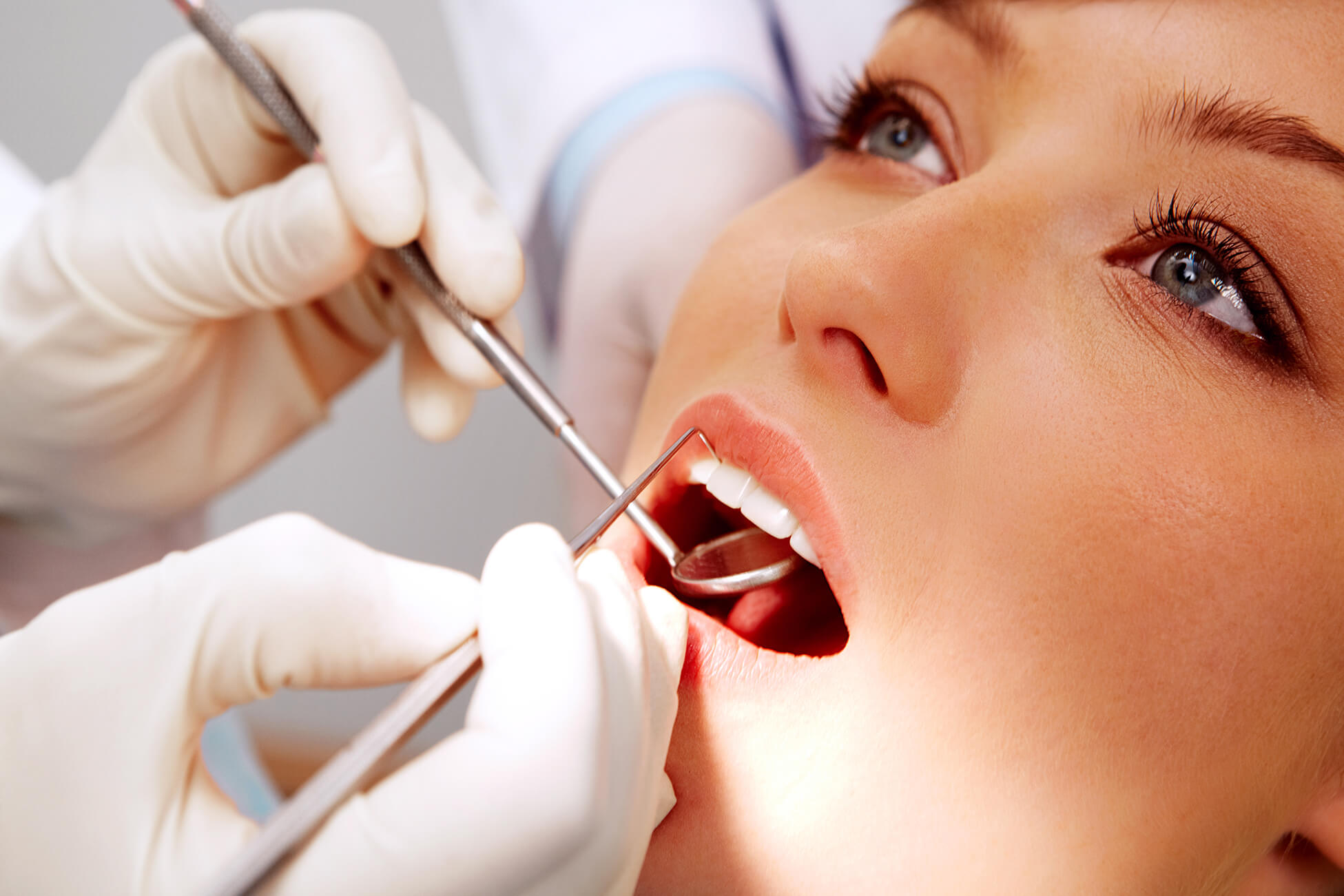 Your First Visit
On your first visit to the Battersea Dentist, we will take a comprehensive medical history and ask you what you would like us to do for you.
We assess the condition of your gums to ensure there is no disease and perform a mouth cancer check. We provide another preventative dentistry service. Digital radiographs of your mouth are taken to assess the condition of your teeth, and also look at the gums in more detail.
From this preliminary examination, we will establish a treatment plan. This general dentistry is thoroughly discussed with you. It's an important stage in making you feel comfortable with us, and we make sure there is ample time to answer your questions.
Oral Hygiene
This involves thorough cleaning of the gums and teeth using ultrasonic scalers and handscalers. In cases where there is heavy staining through smoking/red wine/tea & coffee, air abrasion is used- a highly effective stain remover. After scaling, the teeth are then polished with a prophylactic paste to leave a clean shiny surface on the teeth.
Regular oral hygiene maintains gum health (preventative dentistry) and therefore lengthens the lifespan of your teeth. It also helps to eliminate bad breath. An oral hygiene programme will be devised to maintain your mouth at optimal health, this will include a number of visits needed per year, and recommended hygiene products.
For individuals concerned with bad breath (halitosis) – a specific treatment programme is devised.
Fresh Breath
Bad breath a very common problem often caused by the bacteria found on your teeth and gums. If you are concerned, please call to make an appointment with your dentist.
The possible causes of bad breath will be discussed with you in detail and then advice given tailored specifically for you to alleviate your symptoms. Every patient is unique, so a fresh breath plan will be created to fit your lifestyle
Bad breath can be caused by a variety of reasons eg. Smoking, diet or health problems. Whatever reason, we will be able to help, leaving your breath fresh and your teeth and gums healthy.
White Composite Fillings & Inlays
A wide range of filling materials are available.
At your initial consultation we will discuss the most appropriate filling material for your mouth. Most common today is the placement of white fillings as they allow for greater aesthetic results.
White fillings can be used to replace diseased tooth structure or to replace amalgam fillings for cosmetic benefits. White fillings are colour matched to your original tooth so they look like your natural teeth and appear filling free. As well as looking great, white fillings also offer strength and durability similar to that of amalgam fillings with a general life expectancy of around 7-10 years.
At SW Smiles we use different white filling materials for the front and back teeth and as a result, you get excellent aesthetics combined with ultimate strength to ensure the longevity of your restorations.
White fillings are best suited to small to medium restorations. When a much bigger restoration is needed, patients have the option of an inlay. An inlay is like a jigsaw piece which slots perfectly into the cavity. Inlays can sit into or onto the tooth instead of using a conventional filling and are usually made of porcelain.
An inlay takes two visits to complete; the first is a preparatory appointment where we take an impression of your tooth to be sent to the lab where the porcelain inlay is made. At the second appointment, the inlay is cemented in place. Like white fillings the aesthetic result is excellent and your tooth appears completely natural.
The biggest advantage of an inlay is its life expectancy. On average, an inlay is expected to last approximately 10 years. Inlays give your tooth the strength of a crown without destroying more tooth structure than is necessary.
At SW Smiles we also offer amalgam fillings (i.e. silver fillings), and use an ultra low-mercury amalgam. This type of filling is very strong.
Claim a £25 Voucher
Only available for New Patient Registrations. Can be used against Crowns, Fillings, Bridges and/or Root canal treatment.
Before and After pictures